SUNGOD is a leading manufacturer of membrane lamination with advanced lamination technology in Asia. It established the lamination dept almost the same time as the PTFE membrane dept. Till 2020, we have nearly 20 years' lamination history, as well as 20 years' experience in tender uniforms and outdoor sportswear requirements. We provide both package PTFE laminated fabric and contract lamination services with 4 lines of customized gravure dot eco-friendly hot melt lamination systems.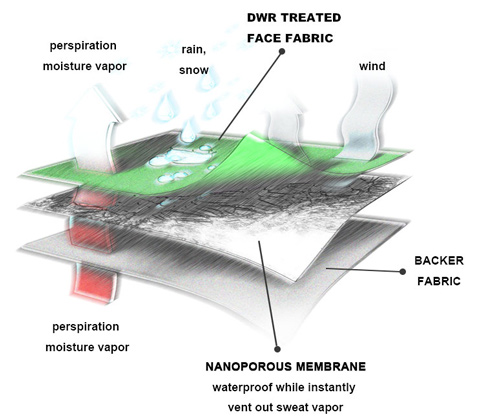 SUNGOD works with top tier fabric suppliers in US/Japan/Korea/China/Taiwan to ensure excellent PTFE matching excellent fabrics to provide quality laminate products with high-end membrane lamination technology for end-users. And each lot of laminates are inspected and tested in our own lab before shipping to customers.
We laminate various kinds of textile substrates:
Woven (with DWR): oxford, taffeta ripstop, pongee, taslon, cordura, supplex.

Aramid/anti static, modacrylic/cotton, etc.

Knit: interlock, fleece, flannel, tricot, mesh, etc.

Nonwoven: 70/30 or 80/20 aramid felt, PET nonwoven, etc.
And different moisture barriers:
ePTFE microporous membrane

Bi-component based on ePTFE membrane

PU microporous film

PU hydrophilic film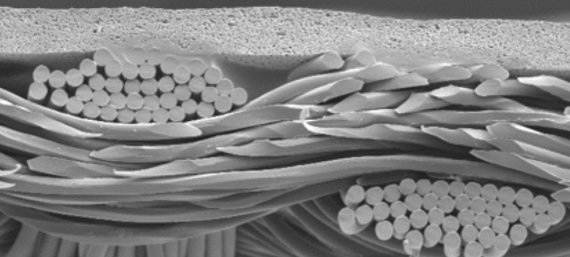 Excellent Performances of Membrane Lamination
With the advantage of producing PTFE on our own, we can customize membrane to meet specific stringent technical requirements for specific applications. Generally, the laminates offer excellent performances such as:
Durable waterproof & windproof

Maximum comfort based on excellent breathability

Durable water and oil repellent

Washing resistant to home laundering AATCC135/ISO 6330 or even industrial wash ISO 15797

Dry clean resistant

Oil contamination resistant (Gasoline, Diesel)

DEET insect liquid resistant

Flexing/cold flexing resistant

Aging/hydrolysis resistant

Chemical splash resistant

Virus & bacterial resistant

Supple touch

Good color uniformity

Good color fastness
We Provide Different Types of Seam Tape Matching Our Laminates.
Furthermore, SUNGOD offers a range of tailor-made seam sealing tapes matching our laminates, either 2 layer or 3 layer for different applications (including most challenging FR and medical uses). Width ranges from 15mm to 150mm.